At Technical Language Services, our team is your team. Simple as that. Our in-house and global network of translators, editors and project managers are dedicated to one, singular goal: the successful completion and launch of your translation endeavor. We take your success personally!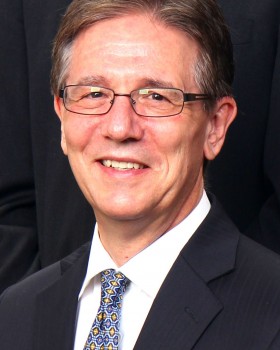 DR. HOLGER O. REITER
CHIEF EXECUTIVE OFFICER
Native of: Germany
Holger's executive responsibilities include strategic business development (including mergers and acquisitions), formulation of global business strategies and expansion of services into new countries. Holger is a founding partner of Technical Language Services. His expertise includes management, business development and large-scale language management program structuring for multinational corporations. A resident of the US since 1979, Holger received his Bachelor of Arts in Biology/Neurobiology from Occidental College, Los Angeles, and the California Institute of Technology, Pasadena. He also earned his PhD in Neurophysiology from the University of California at San Francisco (UCSF) in 1988.
Holger has two adult children and lives with his wife in Las Vegas, Nevada. He loves golfing, soccer, and traveling abroad with his family.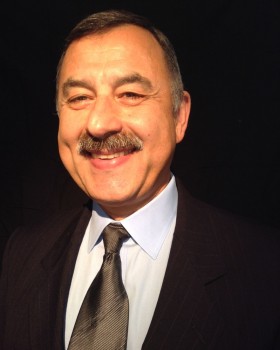 BORIS LEVINE
PRESIDENT
Native of: Russia
Boris's executive responsibilities include developing and training translator resources for our Far-Eastern Languages Department (FELD), as well as its overall management and expansion. He also oversees the work of the Russian department. Boris trained as a teacher in physics, receiving his Master of Science degree in Physics from the Saint Petersburg Pedagogical University in 1973. While working as a Senior Engineer for a patent office in St. Petersburg between 1977-1989, he also worked as a Japanese-to-Russian translator. In 1990, upon moving to the U.S., Boris  expanded his translation services to also include Japanese-to-English. And finally, in 2002 Boris and Holger combined their skills, resources and industry experience to co-found what is now Technical Language Services. Now, Boris creates and continuously engineers the Technical Language Services training program for Japanese translators. He also provides linguistic, technical and process guidance to our established translators.
A US citizen since 1995, Boris lives with his wife in San Francisco, California. He has two adult sons and three grandchildren.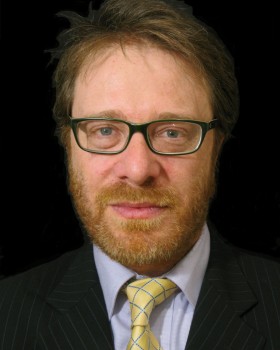 MIKE VARGA
SENIOR QUALITY CONTROLLER & TRAINER
Native of: United States of America
Mike joined our Far-Eastern Language Department (FELD) in London in 2006 as a linguist specializing in translating Japanese patents into English. He currently acts in a senior role supervising quality control for Japanese-English translations and training of Japanese-language translation resources. Mike received a BA in Japanese Language Studies from the University of California at Santa Cruz (UCSC) in 1989, and in the same year began his association with Dr. Reiter and Mr. Levine as a technical translator and editor. In 1992 he was posted to London, to head the European operation within the Patent Express division of the British Library, where he developed European accounts and managed business relationships. Prior to joining the elite ranks of Technical Language Services, Mike worked for three years at Xerox Global Services in Slough (UK), during which time he held the posts of International Business Manager, developing large-scale multi-language translation projects, and Fuji-Xerox Client Manager, acting as facilitator for Japanese language translation accounts.
Mike currently lives in Bournemouth (UK) with his family.
Co-founders Dr. Holger Reiter and Mr. Boris Levine pursued their linguistic passions from opposite ends of the globe. Mr. Levine, a Senior Patent Engineer in St. Petersburg, Russia, also worked as a highly skilled Japanese-to-Russian translator for Polyglot International (PI), a full-service translation company based in San Francisco, CA, that was established in 1987 by Dr. Reiter.
Their professional relationship flourished over the years, as the success of PI continued to grow. By 1998 PI had become one of the largest technical translation firms in the U.S., generating more than $10 million in sales. PI was acquired, with Dr. Reiter as a Board Member, in 1998,
In 2003, Reiter and Levine joined forces once again, this time to launch a new company, Translation Language Services (TLS). In response to the increasing demand for Japanese Patent Translations, Mr. Levine also created the Far Eastern Languages Division of TLS.
As a testament to the company's commitment to excellence, TLS implemented the ISO 9001-2008 Quality Management System. The ISO 9001 Certification was awarded in 2011 and upgraded to ISO 9001-2015 two years ago, attesting to their clearly defined and rigorously upheld quality assurance processes and standards that are recognized in over 140 countries, and that cover every facet of the company.
In 2014, with more than 25 years of translation excellence under its belt, TLS finally emerged as the all-encompassing, global communications leader. Technical Language Services was founded on the principles of industry excellence through highly trained, in-country linguistic professionals. Technical Language Services now services a vast and ever-expanding number of industries, in over 120+ different languages.